Get advertising in seconds
With the two-sided A-Frame in three different sizes, Amwerk offers you a super-easy way to catch people's attention for your interests at any kind of event.
Get it out of the practical transport bag, just pop it up and you are ready to position the A-Frame wherever you think it should be. The pop-up mechanism gets you advertising in just seconds, the two flaps on the inside make sure it is stable. You attach a filled-up PET bottle or a similar container to each flap to provide enough weight to keep the A-Frame in position.
If there are strong winds or other destabilising conditions, the A-Frame can also be fixed to the ground with the metal tent peg provided.
Best quality fabric and first class printing
By ensuring the optimal positioning of your logo and/or advertising message we can guarantee the A-frame will have the highest advertising effectiveness. A high-quality printing process is used to transfer the objects to the equally high-quality textile which the A-Frame is made from.
Two different messages on one A-Frame?
No problem! That's because we can also print different objects on each side of our practical advertising stand upon request.
Our two-sided, super-light A-Frame, with its practical pop-up system for fast unpacking and packing away, comes together with a practical transport bag in three different formats!
XL: 230 x 100 cm • M: 180 x 80 cm • S: 145 x 70 cm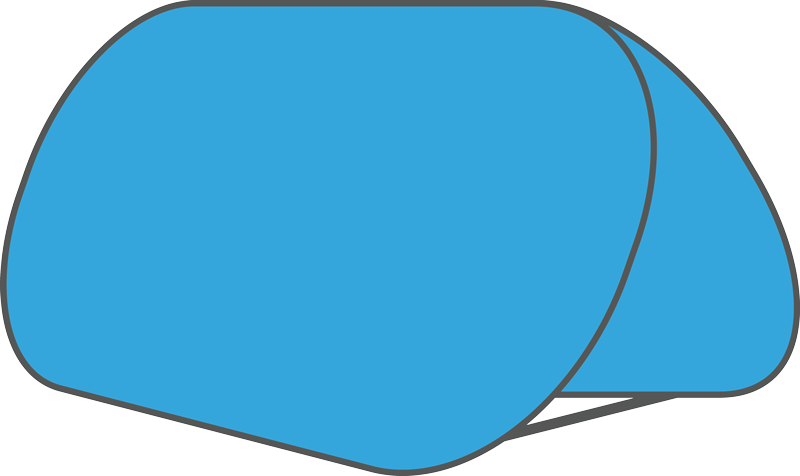 Put it up and take it down in just a few steps